Free shipping on orders above $49 || Buy Online Pickup In Store
Login
Log in if you have an account
Dont have an account? Register
Specifications
| | |
| --- | --- |
| Ability | Intermediate-Advanced |
| Camber Profile | The System Camber |
| Flex | Medium |
| Shape | Directional Twin |
| Terrain | All Mountain |
| Core | FSC® Certified Highland Core |
| Laminates/Additives | Biax Fiberglass |
| Base | Extruded |
| Warranty | 3 Years |
Product details
Summary
The Formula's timeless shape speaks to snowboarding's roots, while delivering all of the ingredients you need for an amazing all-mountain experience. The Formula is sustainably-built with quality materials on Arbor's proprietary System Camber platform. This fun, budget-friendly design provides unmatched value and versatility for riders who want to explore the whole resort. 
Camber Profile 
The System Camber – Arbor's Camber profile has a poppy ride with crisp, fully engaged performance. The parabolic camber has uprise fenders to help to keep the outside contact points from digging into the snow, thus creating a cleaner, less-catchy board.
Uprise Fenders – Pull the contact zones off the snow with angled 3° risers on all Camber System designs.

Shape
Grip-Tech – A tri-radial sidecut design that is not "blended." Natural shaping intersections, that in the past were eliminated, have been transformed into heel and toe contact points that provide a direct, more ergonomic way to grip the snow when additional control is needed.

Spoonhead Tip – All-mountain function in a range of snow conditions.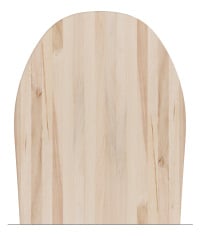 Core
FSC® Certified Highland Core – Made from a blend of poplar and paulownia for super light weight performance, durability, and return.
Laminates
Biax Glassing – A biax over biax lay-up that's designed for park and street inspired all-mountain riding. Also creates a good platform for learning.
Sidewalls
360° Rails – A 360°, fully wrapped sidewall that eliminates the need for tip fill, while effectively tying the whole snowboard together. A technology that delivers incredibly tight tolerances for improved board life and durability.
Recycled ABS – When a plastic alternative is unavailable, as in the case of ABS sidewalls, Arbor does its best to opt for a recycled material to improve the sustainability of its products.
Edges
Recycled Steel Edges – Arbor uses the most sustainable components possible. All edges are made from recycled steel. Highly durable, recycled steel edges embody both quality and sustainability.
Topsheet
Bio-Plastic Topsheet – One of the materials Arbor uses in its quest to eliminate harmful petroleum based plastics from its production cycle. Made from castor bean oil, this eco-topsheet is extremely durable and water repellent.
Additional Features
Factory Tuned – Arbor detunes the tip and tail contact points on all of its snowboards for a catch-free ride before they leave the factory.
Wend Natural Wax – All Arbor snowboards hit the shop floor ready to ride with Wend Natural Wax.
Binding Compatibility
2x4 10-Pack Inserts
Board Size Chart
| | | | | | |
| --- | --- | --- | --- | --- | --- |
| Size (cm) | 153 | 156 | 159 | 160MW | 162W |
| Effective Edge (mm) | 1166 | 1193 | 1220 | 1230 | 1250 |
| Tip Width (mm) | 290.6 | 293.2 | 295.9 | 305.3 | 312 |
| Waist Width (mm) | 249.5 | 251 | 252.5 | 261.5 | 268 |
| Tail Width (mm) | 290.6 | 293.2 | 295.9 | 305.3 | 312 |
| Sidecut Radius (m) | 8.4 ​/ 7.5 ​/ 8.4 | 8.55 ​/ 7.65 ​/ 8.55 | 8.7 ​/ 7.8 ​/ 8.7 | 8.75 ​/ 7.85 ​/ 8.75 | 8.85 ​/ 7.95 ​/ 8.85 |
| Stance Setback (in) | 0 | 0 | 0 | 0 | 0 |
| Stance Setback (mm) | 0 | 0 | 0 | 0 | 0 |
| Rider Weight (lbs) | 114 - 194 | 120 - 200 | 126 - 206 | 128 - 208 | 134 - 214​+ |