Free shipping on orders above $49 || Buy Online Pickup In Store
Login
Log in if you have an account
Dont have an account? Register
Specifications
| | |
| --- | --- |
| Ability | Beginner-Intermediate |
| Camber Profile | The System Rocker |
| Flex | Soft |
| Shape | Directional Twin |
| Terrain | All Mountain |
| Core | FSC® Certified Highland Core |
| Laminates/Additives | Biax Fiberglass |
| Base | Extruded |
| Warranty | 3 Years |
Product details
Summary
The Ethos is a Women's specific snowboard for riders who want to learn, grow, and reach the next level. The shape is built around Arbor's System Rocker design to provide an incredibly forgiving, easy to control, catch-free experience. Expect amazing value and the ideal platform for perfecting your turns and building confidence all over the mountain.
Camber Profile
The System Rocker – The Rocker System combines a progressive parabolic arc rocker profile with a tri-radial Grip Tech sidecut design. Enjoy more natural and cleaner tracking turns with a high performance surfy ride.
Flex
3/10 - A soft and forgiving flex making this board easy to ride and progress on. 
Shape
Grip-Tech – A tri-radial sidecut design that is not "blended." Natural shaping intersections, that in the past were eliminated, have been transformed into heel and toe contact points that provide a direct, more ergonomic way to grip the snow when additional control is needed.

Spoonhead Tip – All-mountain function in a range of snow conditions.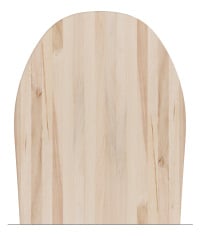 Core
FSC® Certified Highland Core – Made from a blend of poplar and paulownia for super light weight performance, durability, and return.
Laminates
Biax Glassing – A biax over biax lay-up that's designed for park and street inspired all-mountain riding. Also creates a good platform for learning.
Sidewalls
360° Rails – A 360°, fully wrapped sidewall that eliminates the need for tip fill, while effectively tying the whole snowboard together. A technology that delivers incredibly tight tolerances for improved board life and durability.
Recycled ABS – When a plastic alternative is unavailable, as in the case of ABS sidewalls, Arbor does its best to opt for a recycled material to improve the sustainability of its products.
Edges
Recycled Steel Edges – Arbor uses the most sustainable components possible. All edges are made from recycled steel. Highly durable, recycled steel edges embody both quality and sustainability.
Additional Features
Factory Tuned – Arbor detunes the tip and tail contact points on all of its snowboards for a catch-free ride before they leave the factory.
Wend Natural Wax – All Arbor snowboards hit the shop floor ready to ride with Wend Natural Wax.
Binding Compatibility
2x4 10-Pack Inserts
Board Size Chart
| | | | | | | |
| --- | --- | --- | --- | --- | --- | --- |
| Size (cm) | 138 | 141 | 144 | 147 | 150 | 153 |
| Effective Edge (mm) | 1035 | 1062 | 1089 | 1116 | 1143 | 1170 |
| Tip Width (mm) | 268.4 | 271.1 | 273.7 | 276.3 | 279 | 281.6 |
| Waist Width (mm) | 231 | 232.5 | 234 | 235.5 | 237 | 238.5 |
| Tail Width (mm) | 268.4 | 271.1 | 273.7 | 276.3 | 279 | 281.6 |
| Sidecut Radius (m) | 7.65 ​/ 6.75 ​/ 7.65 | 7.8 ​/ 6.9 ​/ 7.8 | 7.95 ​/ 7.05 ​/ 7.95 | 8.1 ​/ 7.2 ​/ 8.1 | 8.25 ​/ 7.35 ​/ 8.25 | 8.4 ​/ 7.5 ​/ 8.4 |
| Stance Setback (in) | 0 | 0 | 0 | 0 | 0 | 0 |
| Rider Weight (lbs) | 62-142 | 68-148 | 72-152 | 78-158 | 84-164 | 90-170​+ |