Free shipping on orders above $49 || Buy Online Pickup In Store
Login
Log in if you have an account
Dont have an account? Register
Arbor Cadence Rocker 2021 - Women's Snowboard
Specifications
| | |
| --- | --- |
| Ability | Beginner-Intermediate |
| Camber Profile | The System Rocker |
| Flex | Soft |
| Shape | Twin |
| Terrain | All Mountain Freestyle, Park |
| Core | FSC Certified Highland II Core |
| Laminates/Additives | Biax Fiberglass |
| Base | Sintered |
| Warranty | 3 Years |
Product details
Summary
The Cadence is designed specifically for women, to fit a wide breadth of riding styles. Its flex is perfect for pressing and buttering in the park, holding high speeds on resort groomers, and securing stable takeoffs and landings in the pipe and off jumps. A team favorite for good reason. 
Camber Profile
The System Rocker – The Rocker System combines a progressive parabolic arc rocker profile with a tri-radial Grip Tech sidecut design. Enjoy more natural and cleaner tracking turns with a high performance surfy ride.
Flex
3/10
A soft flex that is both easy to ride and forgiving. 
Shape
Grip-Tech – A tri-radial sidecut design that is not "blended." Natural shaping intersections, that in the past were eliminated, have been transformed into heel and toe contact points that provide a direct, more ergonomic way to grip the snow when additional control is needed.
Panhead Tip – Classic top-to-bottom freestyle performance.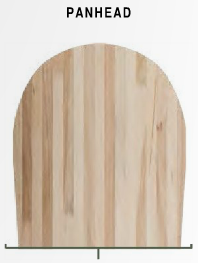 Core
FSC® Certified Highland II Core – A newly developed screening process has allowed Arbor to hand select the very lightest and highest quality paulownia from its sourcing partners. The result is a lighter, more responsive version of the FSC Certified Highland Core known for highly reliable return and long-lasting durability.
Laminates
Biax Glassing – A biax over biax lay-up that's designed for park and street inspired all-mountain riding. Also creates a good platform for learning.
Sidewalls
360° Rails – A 360°, fully wrapped sidewall that eliminates the need for tip fill, while effectively tying the whole snowboard together. A technology that delivers incredibly tight tolerances for improved board life and durability.
Recycled ABS – When a plastic alternative is unavailable, as in the case of ABS sidewalls, Arbor does its best to opt for a recycled material to improve the sustainability of its products.
Base
Sintered Crosslink Base – Arbor's CrossLink base is a mid-density material that demonstrates increased speed and durability while maintaining ease of repair.
Edges
Recycled Steel Edges – Arbor uses the most sustainable components possible. All edges are made from recycled steel. Highly durable, recycled steel edges embody both quality and sustainability.
Topsheet
Hand Dyed Ash Powerply – The Powerply works like an added layer of fiberglass. During construction, the natural wood or bamboo fibers are turned into a composite layer inside the board.
Bio-Plastic Topsheet – One of the materials Arbor uses in its quest to eliminate harmful petroleum based plastics from its production cycle. Made from castor bean oil, this eco-topsheet is extremely durable and water repellent.
Additional Features
Entropy Bio Resin – Starting with the 2020 line, Arbor is proud to announce that all Powerplys and R.A.P. Topless Tech veneers will be made with Entropy Bio-Resin, a replacement for traditional petroleum based resin that doesn't affect performance or usability. The ingredients that go into Entropy Bio-Resin are sourced as co-products or waste products of other industrial processes and are manufactured employing green chemistry techniques that reduce the carbon footprint of the material by up to 40% when compared to its petroleum based equivalent.
Factory Tuned – Arbor detunes the tip and tail contact points on all of its snowboards for a catch-free ride before they leave the factory.
Wend Natural Wax – All Arbor snowboards hit the shop floor ready to ride with Wend Natural Wax.
Binding Compatibility
2x4 12-Pack Inserts
Board Size Chart
Length (cm)

Waist (mm)

Nose / Tail Width (mm)

Nose / Tail Length (cm)

Sidecut (m)

Ref Stance Setback (cm)

139

231

26.9

18.9

8 / 7.1 / 8

0

143

233

27.25

19.1

8.2 / 7.3 / 8.2

 

0

147

235

27.6

19.3

8.4 / 7.5 / 8.4

 

0

151

237

27.95

19.5

8.6 / 7.9 / 8.6

 

0